Top 5 French Dishes to Try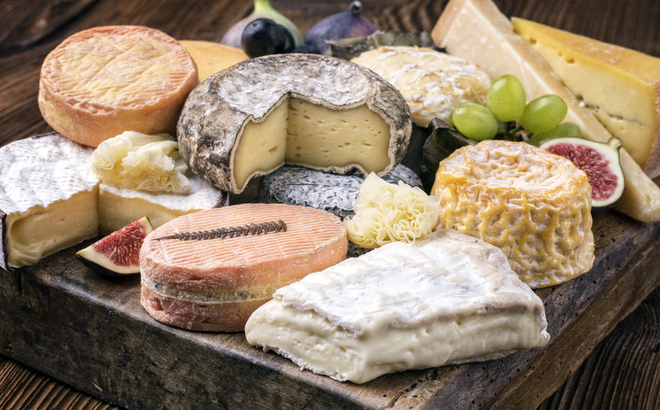 This article isn't about snails and frog legs. It's about the essential French culinary specialties that you absolutely must try during a trip to France. Let us take you on a culinary journey through our top 5 French dishes. We also explain the requirements for entering France based on your nationality, so you can try them all!
 

Top 5 French Specialties
- Everything that can be found at a bakery, from bread in all its forms to pastries. Depending on the bakery, you may even be able to try two rich and delicious dishes typical of French cuisine: croque-monsieur and quiche lorraine. 
- Cheese! Cheese is an essential part of French cultural heritage. France is home to several hundred forms of this culinary art. There is bound to be one (or a hundred) that you will like! 
- Duck. Magret, confit, terrine, foie gras... Duck meat is the centerpiece of many traditional French dishes, most of which come from the southwest of the country.
- Steak. Every French bistro has steak. Served with crispy fries, you can order your steak medium-rare, rare, very rare, or even totally raw if you order steak tartar (minced and topped with an egg and condiments).
- Macaroons. This traditional French dessert is as beautiful as it is delicious! Made of two meringue cookies and filled with ganache, they come in a thousand colors and flavors. There's no such thing as a trip to Paris without trying one! 
 

Entry Requirements for France to Try Our Top 5 French Dishes
Is your mouth watering? You've decided, your next trip will be to France? Your taste buds are already thanking you. But before you sit down at the table, let's get down to entry requirements. 
Are you a citizen of the European Union or Schengen area (or associated states)? You can visit our selection of Christmas markets with a national identity card or passport valid for the duration of your stay.
Are you a citizen of a country outside the EU and Schengen Area? Depending on your country of origin, you may need a Schengen visa to travel to France, and therefore to the Schengen Area. See here which countries need a Schengen visa.
Do you need a Schengen visa? Go to the France-visas website for the information you will need and to start your Schengen visa application. Follow the steps, and once you have obtained your visa, be sure to keep the supporting documents, including your proof of Schengen travel insurance, in case you are asked for them when entering the Schengen Area. Make sure to prepare all supporting documents concerning the reason for your stay in the Schengen Area, resources during your stay, your return ticket to your country of origin and proof of insurance covering medical and hospital expenses up to a minimum of €30,000. 
You don't need a visa? You can travel in France with a passport that is less than 10 years old and is valid for at least 3 months beyond your planned departure date. The French border police may also ask you for other documents. Please note that as of November 2023, you will need to apply for an ETIAS travel authorization. 
FAQ 
 Which Schengen Visa Insurance Should You Choose?
Choose peace of mind for your Schengen visa application or when crossing the border with Schengen travel insurance policies from Europ Assistance. Recognised and accepted by Schengen embassies and consulates throughout the world, our policies cover your medical expenses for up to 60,000 euros in case of illness or accident in one of the Member States of the Schengen Area, as well as additional coverage, available here. 
 How Can I Come to Europe without a Visa?
For short stays (less than 90 days) in the Schengen Area, European regulations determine which countries are exempt from visa requirements. Find out which countries this applies to here. Are you exempt from visa requirements for France? You will still need a passport that is less than 10 years old and is valid for at least 3 months beyond your planned departure date, and very soon you will need an ETIAS travel authorization. 
 How Do I Get an ETIAS?
When it becomes mandatory, the ETIAS travel authorization can be requested online. You will have to fill in some personal information, answer some security and health questions, and pay a processing fee of a few euros. Once submitted, your ETIAS travel authorization request should be processed within 96 hours. If granted, it will be valid for 3 years or until your passport expires. For more information, please see our article on ETIAS. 
 Where is it Easy to Get a Schengen Visa?
The countries with the lowest refusal rates for Schengen visas as of 2020:
- Estonia: 1.5%
- Lithuania: 2.1%
- Latvia: 2.7%
- Finland: 3.7%
- Slovakia: 4% 
Tweet