What is it and how to apply for an ETIAS ?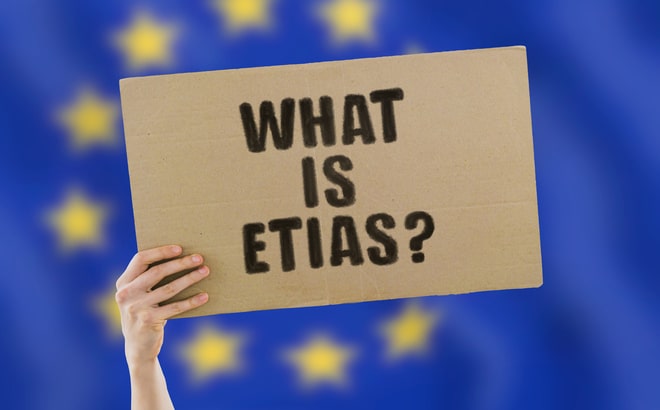 What is it and how to apply for an ETIAS ?
Expected to be operational before the end of 2022, the ETIAS will considerably change the way certain nationals travel to the Schengen area. Indeed this electronic travel authorization is adding a layer of admin to the people currently that used to just pack their bags and visit its country members. Luckily, not only the ETIAS will be a very easy thing to do, but it will also be a large improvement for Schengen area security. Discover the ETIAS and everything there is to know about it now in this article.

What is ETIAS ?
ETIAS is an abbreviation for European Travel Information and Authorization System. Similar to ESTA (Electronic System for Travel Authorization) used by the United States or the eTA by Canada, the ETIAS is not a visa but a form of electronic travel authorization. Expected to be effective by the end of 2022, the ETIAS will be mandatory for any nationals currently permitted to travel visa-free to the 26 Schengen Area countries, allowing them to visit one or several Schengen countries for up to 90 days.

Who are the ETIAS member countries ?
The countries implementing the ETIAS are the Schengen area members. 
It's important to distinguish between Europe, the European Union and the Schengen area. Indeed, Europe is a continent with 50 countries, the European Union (EU) is a political and economic union of 27 member states and the Schengen area refers to 26 European countries that have abolished their mutual borders (free movement). 
 
There are 26 Schengen area country members. Among them, 22 are part of the EU countries - Austria, Belgium, Czech Republic, Denmark, Estonia, Finland, France, Germany, Greece, Hungary, Ireland, Italy, Latvia, Lithuania, Luxembourg, Malta, Netherlands, Poland, Portugal, Slovakia, Slovenia, Spain, Sweden - 4 are considered associated states - Iceland, Liechtenstein, Norway, Sweden, Switzerland. In addition, as they have open borders with neighboring Schengen countries, the 3 microstates San Marino, Vatican City, and Monaco are also de facto part of the Schengen area. 
 
Once approved, the ETIAS allows its holder to visit all the Schengen member countries for up to 90 days.

Why ETIAS ?
The ETIAS has been designed to improve security, protect public health and prevent illegal immigration by gathering information on visitors currently travelling visa free to the Schengen area countries and by monitoring their travel within the Schengen zone. 
It is currently said that the ETIAS central system will be able to perform checks against different databases. Among them : the Schengen Information System (SIS), the Visa Information System (VIS), the Entry/Exit System (EES), Eurodac and the database on criminal records of third country nationals (ECRIS-TCN), Europol and Interpol data. This check will allow the system to determine whether there are grounds to refuse a travel authorisation. For most applications, the authorization will be granted automatically. But for those raising questions, the application will be handled manually by the competent authorities (embassy or consulate).

Which nationals will need an ETIAS ?
Any visa-exempt third country nationals intending to visit one or more of its country members for a short term stay (less than 90 days) will have to apply for an ETIAS. It includes children of any age, but excludes Schengen visa holders (example:  Short stay Schengen visa free nationals that are residency card holders or benefit from a work visa, student visa, spouse visa…). 
 
There are 60 countries whose citizens can enter the Schengen Area without needing a visa. By the end of 2022, they will stay visa-free, but will need to obtain an ETIAS travel authorization to enter and stay in the Schengen area for up to 90 days: Albania; Andorra; Antigua and Barbuda; Argentina; Australia; Bahamas; Barbados; Bosnia and Herzegovina; Brazil; Brunei; Canada; Chile; Colombia; Costa Rica; Dominica; El Salvador; Georgia; Grenada; Guatemala; Honduras; Hong Kong; Israel; Japan; Kiribati; Macao; Macedonia; Malaysia; Marshall Islands; Mauritius; Mexico; Micronesia; Moldova; Montenegro; New Zealand; Nicaragua; Palau; Panama; Paraguay; Peru; Saint Kitts and Nevis; Saint Lucia; Saint Vincent; Samoa; Serbia; Seychelles; Singapore; Solomon Islands; South Korea; Taiwan; Timor Leste; Tonga; Trinidad and Tobago; Tuvalu; Ukraine; United Arab Emirates; United Kingdom; United States of America; Uruguay; Vanuatu; Venezuela.

How long can one stay in the Schengen area with an ETIAS ?
ETIAS is an electronic travel authorization for short stay visits, in other words up to 90 days within the period of 180 days. If you wish to stay in the Schengen area for longer than 90 days, you need to apply for a Schengen visa related to the purpose of your stay at the embassy or consulate of the Schengen area country you wish to stay in, like any foreign national (lien article).

How long will the ETIAS be valid ?
Once approved, the ETIAS will be valid for 3 years, or until the expiry of its holder's passport. During those 3 years you can travel to the Schengen area several times, but always up to 90 days within the 180 days period.

How to apply for an ETIAS ?
ETIAS application will be available online and will consist of:
- Completing a form with personal details (name, date of birth, address, email, passport information…) and information about the trip; 
- Answering some security and health questions. 
- Paying processing fees for an amount of 7 euros (except for children under the age of 18 or people over the age of 70).  
Overall, it should take approximately 10 minutes. Once sent, the ETIAS application should be processed quickly. The outcome is expected to be received within a few minutes or up to 96 hours (it may take a few weeks if there is additional documentation in the application).

Do I need travel insurance when applying for ETIAS ?
No, as a national benefiting from a visa waiver, you don't need to show proof of travel insurance (or overseas medical insurance) to obtain an ETIAS. However, it is strongly advised to get one to cover any medical emergency that can occur during your trip.
 
Starting from 3 euros, Europ Assistance Schengen insurances can cover you in the event of sudden illness or injury up to 60,000€. It can also cover :
- the costs and repatriation of the mortal remains of the insured person in the event of death. 
- the costs incurred from the extension of stay if prescribed by a doctor, for a maximum of 5 days.
- the return costs of a person accompanying the insured person. 
- charges of the return journey of any person under the age of 14 to his/her country of residence.
Tweet