Schengen Area & Visa Insurance
The Schengen area is made up of 27 countries (and 3 microstates) where travelers and residents can move freely from state to state without a passport, as there is no longer common border control between Schengen states.
Who needs Schengen visa insurance?
Residents from specific non-EU countries are required to hold a visa when travelling to the Schengen area. Use our tool below to see if you need a Schengen visa for your trip. If you do need a visa, travel insurance that covers repatriation and medical expenses is also required.There are specifications that pertain to each country, however. For example, nationals of some countries require only travel insurance and do not need a short-stay visa, while others do. It is always best to consult your embassy or consulate for the most up-to-date and accurate information regarding visa requirements.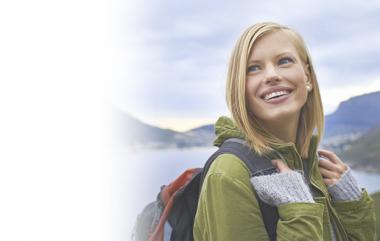 Which countries are in the Schengen area?
See the list of Schengen countries
Austria
Belgium
Croatia
Czech Republic
Denmark
Estonia
Finland
France
Germany
Greece
Hungary
Iceland
Italy
Latvia
Liechtenstein
Lithuania
Luxembourg
Malta
Monaco
Netherlands
Norway
Poland
Portugal
San Marino
Slovakia
Slovenia
Spain
Sweden
Switzerland
Vatican City State
Schengen area map
Schengen countries
EU memberstates
How do I get a Schengen visa?
You can obtain your visa application form from the country you plan to enter through first (or the one you plan to spend the most time in). When applying for the visa, you must also show the following documents.
Passport

Your passport must be valid for three months after your return from the Schengen area.

Purpose of visit

To verify your reason for visiting the Schengen area, you must submit documents stating not only the purpose of your trip but also the conditions in which you will be travelling. These proofs included but are not limited to:
• Your means of transport: a copy of your return flight ticket or proof of transport by car, train, etc.
• The purpose of your trip: you can supply a letter from your job if it is a business trip or a reservation ticket if you are traveling with a tourist group.
• The conditions in which you will be accommodated during your visit in the Schengen area: this can be verification from a friend with whom you are staying or a reservation receipt from a hotel.
• Proof of sufficient funds to cover your needs throughout the trip.

Schengen travel insurance

In order to obtain a Schengen visa, you must have travel medical insurance that covers emergency medical, hospitalisation and repatriation (including in case of death) with a minimum coverage of 30,000€. Your travel insurance must be valid in all Schengen states and for the entire duration of your stay.
See the price