Which countries need a Schengen visa ?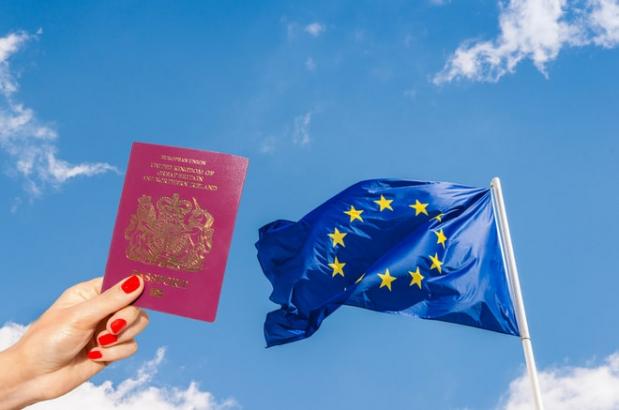 Schengen Visa Countries: Which Countries Need a Visa to Enter the Schengen Area?
Are you a citizen of a country that does not belong to the Schengen Area? You may need a visa to enter the Schengen Area, even for a short stay (less than 90 days). In this article, you will find the list of countries whose citizens are required to apply for a Schengen visa, as well as exceptions. Not sure? See the list of countries exempt from Schengen visas below.

What is the Schengen Visa?
The Schengen visa (type C) is a short stay visa that allows the holder to enter the Schengen Area for trips of up to 90 days within a 180-day period. Depending on several criteria, the Schengen visa holder is granted one, two or multiple entries and a visa duration of 1–5 years.
We remind you that there are 26 member states in the Schengen Area: Austria, Belgium, Czech Republic, Denmark, Estonia, Finland, France, Germany, Greece, Hungary, Iceland, Italy, Latvia, Liechtenstein, Lithuania, Luxembourg, Malta, the Netherlands, Norway, Poland, Portugal, Slovakia, Slovenia, Spain, Sweden, Switzerland.
Depending on the traveller's nationality, obtaining a Schengen visa may not be required. The citizens of some countries are exempt from the Schengen visa. Regardless of the country of entry, they can enter the Schengen Area with a valid passport and travel to several countries, as long as they do not stay more than 90 days in total. The citizens of other countries, however, must apply for a Schengen visa. You apply with the consular authorities of your country of entry into the Schengen Area. The application requires several documents, including a travel itinerary, a return ticket, proof of lodging and travel insurance.

Schengen Visa: Countries that Need a Visa
Regardless of the country of entry, obtaining a short stay Schengen visa (type C) is required for the following countries:
•    Afghanistan
•    South Africa
•    Algeria
•    Angola
•    Saudi Arabia
•    Armenia
•    Azerbaijan
•    Bahrain
•    Bangladesh
•    Belize
•    Benin
•    Bhutan
•    Belarus
•    Burma/Myanmar
•    Bolivia
•    Botswana
•    Burkina Faso
•    Burundi
•    Cambodia
•    Cameroon
•    Cape Verde
•    Central African Republic
•    Chad
•    China
•    Comoros
•    North Korea
•    Côte d'Ivoire
•    Cuba
•    Democratic Republic of the Congo
•    Djibouti
•    Dominican Republic
•    Egypt
•    Ecuador
•    Eritrea
•    Ethiopia
•    Fiji
•    Gabon
•    Gambia
•    Ghana
•    Guinea
•    Equatorial Guinea
•    Guinea-Bissau
•    Guyana
•    Haiti
•    India
•    Indonesia
•    Iraq
•    Iran
•    Jamaica
•    Jordan
•    Kazakhstan
•    Kenya
•    Kosovo
•    Kuwait
•    Kyrgyzstan
•    Laos
•    Lesotho
•    Lebanon
•    Liberia
•    Libya
•    Madagascar
•    Malawi
•    Maldives
•    Mali
•    Morocco
•    Mauritania
•    Monaco
•    Mongolia
•    Mozambique
•    Namibia
•    Nauru
•    Nepal
•    Niger
•    Nigeria
•    Oman
•    Pakistan
•    Papua New Guinea
•    Palestine
•    The Philippines
•    Qatar
•    Republic of the Congo
•    Russia
•    Rwanda
•    São Tomé and Príncipe
•    Senegal
•    Sierra Leone
•    Somalia
•    Sudan
•    South Sudan
•    Sri Lanka
•    Suriname
•    Swaziland
•    Syria
•    Tajikistan
•    Tanzania
•    Thailand
•    Togo
•    Tunisia
•    Turkmenistan
•    Turkey
•    The United Kingdom (except for British residents who are not British citizens*)
•    Uganda
•    Uzbekistan
•    Vietnam
•    Yemen
•    Zambia
•    Zimbabwe
Holders of the following are exempt from the short stay Schengen visa:
•    a valid French residency permit
•    a residency permit granted by a Schengen state
•    a long stay visa (type D) granted by France or another Schengen state
•    some travel permits granted by a European Union member state
•    a special card granted by the Ministry of Foreign Affairs for diplomatic and consular staff.

Schengen Visa: Exempt Countries
Citizens from the following countries are exempt from a visa for entering the Schengen Area. As of the end of 2022, they will have to apply in advance for a travel authorisation for the Schengen Area. Called ETIAS, this digital formality is similar to the American ESTA and is currently being adopted by the European Union.
•   •    Albania
•    Andorra
•    Antigua and Barbuda
•    Argentina
•    Australia
•    the Bahamas
•    Barbados
•    Bosnia and Herzegovina
•    Brazil
•    Brunei
•    Canada
•    Chile
•    Colombia
•    Costa Rica
•    Dominica
•    El Salvador 
•    Georgia
•    Grenada
•    Guatemala
•    Honduras
•    Israel
•    Japan
•    Kiribati
•    Macedonia
•    Malaysia
•    Marshall Islands
•    Mauritius
•    Mexico
•    Micronesia
•    Moldova
•    Montenegro
•    New Zealand
•    Nicaragua
•    Palau
•    Panama
•    Paraguay
•    Peru
•    Saint Kitts and Nevis
•    Saint Lucia
•    Saint Vincent and the Grenadines
•    Samoa
•    San Marino
•    Serbia
•    Seychelles
•    Singapore
•    Solomon Islands
•    South Korea
•    Taiwan
•    Timor Leste
•    Tonga
•    Trinidad and Tobago
•    Tuvalu
•    Ukraine
•    United Arab Emirates
•    United States of America
•    Uruguay
•    Vanuatu
•    The Vatican
•    Venezuela
Finally, this Schengen visa exemption also applies to two special administrative regions in the People's Republic of China:
•    Hong Kong, as long as the traveller has a Hong Kong Special Administrative Region passport
•    Macau, as long as the traveller has a Região Administrativa Especial de Macau passport.
Please note that even citizens exempt from the short stay visa (type C) will have to apply for a visa for a long stay of more than 90 days. To learn more about long stay visas in France (type D), see our article on the topic.
Tweet