ETIAS: new formalities for travelling in Europe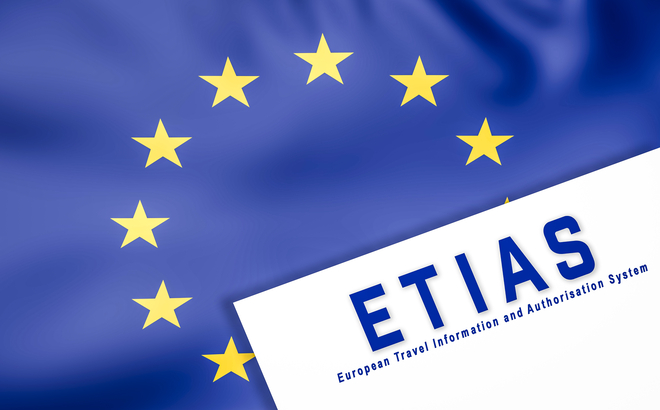 ETIAS application UK: new formalities for travelling in Europe
British citizens are exempt from visa requirements to travel to Schengen Area Member States for a maximum of 90 days in a 180-day period. Currently, they can visit the Schengen Area with only a passport. But this rule is about to change. Starting at the end of 2022, they won't have to apply for a visa, but they will have to make a request through the ETIAS system (European Travel Information and Authorisation System).
 

ETIAS application UK – What is the ETIAS?
Similar to the ESTA system (Electronic System for Travel Authorization), required for travellers to the United States or the eTA (Electronic Travel Authorization) required for Canada, the ETIAS is a system that tracks the movements of visa-exempt travellers in the Schengen Area. The ETIAS procedure allows Schengen Area countries to collect certain information on travellers before granting a travel authorisation.
As soon as it enters into force at the end of 2022, the ETIAS will be mandatory for citizens from approximately 60 countries, including Brazil, Canada, Georgia, Hong Kong, Japan and the United Kingdom (UK).
 

ETIAS application UK – How can you get one?
You will need a passport valid for at least 3 months after entering one of the Schengen Area Member States and a payment card. Don't forget that every traveller, even minors, must obtain an ETIAS authorisation before the trip.
You apply for the ETIAS online, ideally least 4 days before departure. It will take about 10 minutes to: 
- fill out an individual form with some information including: first and last name, birth date, address, email, passport,
- fill out a security questionnaire,
- pay the 7 euro fee (except for travellers under 18 and over 70).
Once payment is made the ETIAS application is submitted. The system scans the information provided by the traveller and cross-references with security databases before generating an electronic travel authorisation. The ETIAS travel authorisation is usually sent by email within a few minutes, but may take up to 96 hours.
If the response is affirmative, the ETIAS is valid for 3 years, or until the passport expiration date. During these 3 years, the holder may travel to the Schengen Area several times, but always up to 90 days within a period of 180 days. For a stay longer than 90 days, British citizens must apply for a long-stay Schengen visa.
 

ETIAS application UK – is travel insurance required?
No, travellers with a visa exemption, including British citizens, do not need to present proof of travel insurance (or medical insurance abroad) to obtain an ETIAS. It is, however, recommended that you take out a policy to cover any medical emergency that may occur during your trip.
Starting at 3 euros per day, Europ Assistance's Schengen travel insurance covers you for illness or accidental injury up to 60,000 euros, but that's not all. Throughout your entire trip, you will also have 24/7 emergency travel assistance (in English, French or Spanish) and coverage depending on your choice of policy, including:
- coverage of hotel fees if you need to extend your stay due to illness or injury during your trip (for a maximum of 5 days),
- coverage of return expenses for the traveller accompanying the insured party,
- coverage of the return journey for a child under 14 to their country of residence if the insured party cannot take care of them due to illness or injury during their trip,
- an extended coverage area (including Bulgaria, Croatia, Cyprus, Ireland, Romania and the United Kingdom),
- coverage of logistics and fees for repatriation of the body of the insured party in case of death.
Tweet