Visiting Spain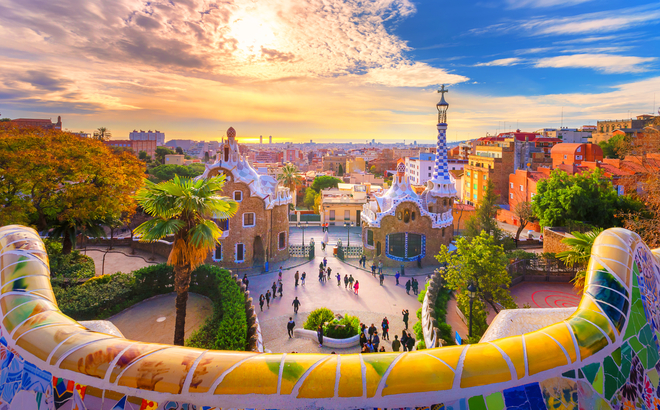 Spain is an extraordinary country with much to offer, including a beautiful Mediterranean climate in all seasons, fascinating history, countless cultural treasures and landscapes as diverse as they are picturesque... So many reasons to visit Spain as soon as possible! Here, we reveal our suggestions for how to best experience the Iberian way of life.

Holiday Destinations in Spain
 A Trip to Madrid
Madrid never ceases to fascinate tourists. Whether you're passionate about history, art, food or fun, the capital of Spain has something for you! 
Located in the center of Spain, Madrid is home to some of the world's most renowned museums. These include the famous Prado Museum, where you can admire masterpieces by Spanish masters such as Velázquez and Goya and the Reina Sofía Museum, where you can discover works of modern and contemporary art, including Guernica, Picasso's legendary, immense painting.
After a good dose of culture, enjoy the capital's lively streets. Start your tour in Retiro Park, then wander the picturesque streets of La Latina district before heading to see the symbols of Madrid, including the famous Plaza Mayor. Finally, enjoy a thrilling Real Madrid match at the famous Santiago-Bernabeu stadium! After dark, if you have any energy left, enjoy the vibrant nightlife!
A Weekend in Malaga
Located on the magnificent Costa del Sol in the heart of Andalusia, Malaga is both authentic and full of breathtaking scenery. A successful trip guaranteed!
In summer or winter, take advantage of the pleasant climate to explore this idyllic setting bordered by the crystal-clear waters of the Mediterranean. On the schedule: stroll along miles of sand beaches, discover the historic city center, its narrow streets and lively squares, the historic monuments, including the famous Alcazaba, a fortress built in the 11th century to protect the province of Granada, coveted by the Christians at the time.
Finally, art lovers will also find something for them in Malaga, as the city is the birthplace of the famous painter Pablo Picasso. At the Picasso Museum in Buenavista Palace, visitors can admire a vast collection of the artist's works and enjoy a unique insight into his story.
A Week in Barcelona
Barcelona is a cosmopolitan metropolis brimming with cultural and natural wonders, promising tourists an unforgettable experience in Catalonia.
Home to the famous architect Antoni Gaudí, Barcelona is renowned for its unique and fascinating architecture. Discover the artist's colorful, modernist touch in the many treasures dotted around the city, including Parc Güell, Casa Milà, Casa Batlló and the must-see Sagrada Família, a stunning architectural masterpiece. 
An open-air museum, the Catalan capital is brimming with winding streets, picturesque squares and historic buildings, but it's also a paradise for relaxing and eating. The city boasts several kilometers of Mediterranean coastline, as well as countless markets and restaurants where you can enjoy Iberian specialties!
When is the Best Time to visit Spain?
Most of Spain has a Mediterranean climate, meaning plenty of sunshine, hot summers and mild winters. 
For nice weather that isn't too hot, the best time to visit Spain is from April to June and September to October. If you go between July and September, choose seaside destinations for great views and swimming.  

What are the Requirements for Traveling to Spain?
Are you a citizen of the European Union or Schengen Area (or Associated States)? You can come to the Schengen Area countries and the European Union, including Spain, with a national identity card or passport valid for the duration of your stay. 
Are you a citizen of a country outside the EU and Schengen Area? To enter the Schengen Area, you must have a valid passport and, depending on your country of origin, a Schengen visa. See which countries need a Schengen visa here. 
- Do you need a Schengen visa? Go to the Spanish embassy's website for your country to find the information you will need and start your Schengen visa application. Once you have obtained your visa, be sure to keep your supporting documents with you, including your proof of insurance that covers medical and hospital expenses for a minimum of €30,000 because Spanish border control may ask for them. 
- You don't need a Schengen visa? You can travel within the Schengen Area and Spain with a passport issued less than 10 years ago and valid for at least 90 days from your expected return date. When you pass through border control to enter the Schengen Area, you may also be asked for a supporting documents and your proof of insurance, even if you don't need a Schengen visa to travel. Please note: as of 2024, citizens of visa-exempt countries will need to apply for an ETIAS travel authorization to enter Schengen countries. 

Which Travel Insurance Do I Need to Travel to Spain?
Choose peace of mind for your Schengen visa application or when crossing the border with Schengen travel insurance policies from Europ Assistance. Apply online and get your proof of insurance immediately, recognized and accepted by Schengen embassies and consulates worldwide.
Starting at 3 euros, Europ Assistance's Schengen visa travel insurance covers you for medical expenses of up to €60,000 in the event of illness or accident, as well as additional coverage in all Member States of the Schengen Area and European Union (as well as the United Kingdom).
Tweet