Top 3 Places to Visit in France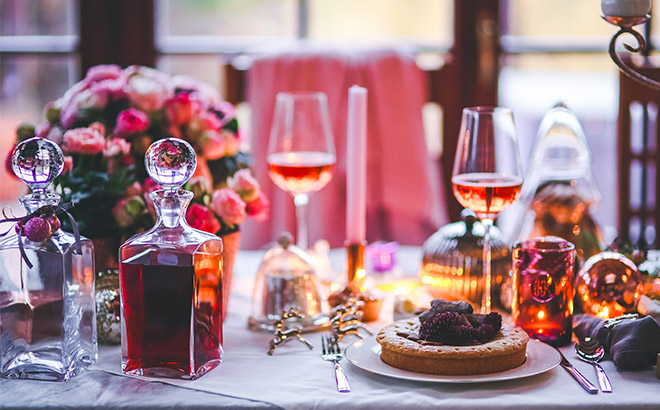 France is still the world's leading tourist destination, year after year, due to its rich and diverse tourist attractions. Culture, urban areas, nature, cuisine... There is something for everyone! But then, how can you choose where to stay in France? 
Wondering where to go for a walk in France? What is the most beautiful place to visit in France? From the north to the south of France, this is our selection of 3 cities not to be missed, not to mention some useful information for planning your trip. 
 

Cities to Visit in France
Our selection if you want to see the country:
- Paris 
- Lyon 
- Marseille
 Places to Visit in Paris
Called the City of Light or City of Love, the capital is a must-see during your trip to France. It is one of the most emblematic tourist destinations in not only the country, but the whole world! Stroll through the streets, parks, gardens, and along the Seine. Admire the authentic architecture of countless monuments that have made history. Enjoy the varied and sophisticated dishes that make French cuisine so incredibly rich. Climb to the top of the Eiffel Tower, discover the city from the heights of Montmartre, enjoy a glass of wine on a terrace... There is no shortage of activities.​
Little-Known Gems to Visit in Paris: 
- The Catacombs. A true underground labyrinth, this unique place is the largest ossuary in the world. It will give you chills!
- Deyrolle House. Deyrolle House is a leader in taxidermy. Nature lovers will appreciate the many curiosities on display here. 
- The green corridor (or planted promenade). Built on the ruins of an old railroad, this green park promises a unique stroll down the tracks.
 Places to Visit in Lyon
Head to southeast France. In Lyon, an ancient Gallo-Roman city, capital of the Gauls and land of the Lumière brothers, head back in time to see the vestiges of history, then return to the present and try local dishes. Visit Lyon, world capital of cuisine, a favorite destination of foodies! During your stay, have lunch at one of the famous bouchons (traditional restaurant that serves local dishes). 
Places to visit in Lyon: 
- The Museum of Miniatures and Cinema. The city of Lyon is proud to be home to the invention of the Lumière brothers and has a whole museum dedicated to the 7th art. 
- Barbe Island. A place outside time, isolated from urban activity, this island shelters architecture that dates from the 5th century. A guaranteed escape. 
- The Docks. Where the Rhône and Saône rivers intersect, the Confluence district is known for its innovative architecture and many public spaces.
 Places to Visit in Marseille
Continue your journey to the Mediterranean coast. By the sea, stop in the famous city of Marseille to discover the magic of Provence. In the Panier, the historic district of Marseille, taste the Mediterranean way of life before basking in the sun on one of the many beaches around the city. Finally, enjoy a breathtaking view of Marseille and the azure horizon when you visit the mother of the city: The Notre-Dame de la Garde Basilica. 
Places to visit in Marseille:
- The Radiant City. An architectural icon listed as a UNESCO World Heritage Site, Le Corbusier's work is a must-see in this Phocaean city. 
- Le Panier. The oldest district in Marseille invites you to stroll through the colorful streets and enjoy the warm and welcoming energy. 
- The Calanques. Nestled between Marseille and Cassis, this natural wonder is postcard-perfect. 
 

How to Plan Your Visit to France?
From north to south and east to west, there is no lack of tourist attractions in France. Historical monuments, natural landscapes, cultural places... All are within reach provided that you meet certain travel conditions, which we explain here:
 

What are the Requirements for Travel to France?
Are you a citizen of the European Union or Schengen Area (or Associated States)? You can come to France with a national identity card or passport valid for the duration of your stay.
Are you a citizen of a country outside the EU and Schengen Area? Depending on your country of origin, you may need a visa to travel to France. See which countries need a Schengen visa for France here.
- Do you need a Schengen visa? Go to the official France-visas website for the information you will need and to start your Schengen visa application. Once you have obtained your visa, be sure to keep your supporting documents with you, including your proof of insurance that covers medical and hospital expenses for a minimum of €30,000. 
- You don't need a visa? You can travel in France with a passport that is less than 10 years old and is valid for at least 3 months beyond your planned return date. The border police may also ask you for other documents. Please check with the French Embassy in your country for further information. Please note that as of November 2023, you will also need to apply for an ETIAS travel authorization. 
 Which Travel Insurance Do I Need to Visit France?
Choose peace of mind for your visa application and when crossing the French border with Schengen travel insurance policies from Europ Assistance. Apply online and get your proof of insurance immediately. Recognised and accepted by Schengen embassies and consulates throughout the world, our policies starting at 3 euros per day cover your medical expenses up to €60,000 in case of illness or accident in one of the Member States of the Schengen Area, as well as additional coverage, available here. 
Tweet