The Most Beautiful Christmas Markets in Europe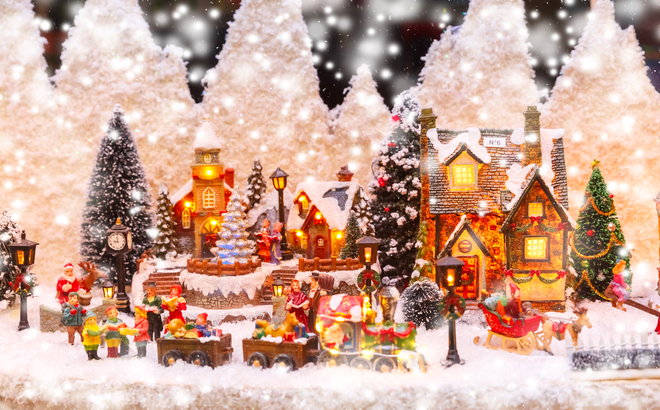 Wondering which capital to visit this Christmas? Where to spend a magical Christmas? Why not visit the most beautiful Christmas markets in Europe? In this article, we reveal our selection of the most beautiful Christmas markets in Europe and explain how to get there based on your nationality. 
 

Our Selection of the Most Beautiful Christmas Markets in Europe
 The Vienna Christmas Market (Austria)
The magic of Christmas is taking over the Austrian capital. There are 6 Christmas markets all over the city, the most famous of which is the huge Christmas market at Town Hall Square (Christkindlmarkt am Rathausplatz). The smaller Christmas markets at Schönbrunn Palace and Art Advent am Karlsplatz are also must-sees in the city.
Dates: from November 19 to December 26, 2022.
 Strasbourg Christmas Market (France)
This is why Strasbourg is known as the "Christmas Capital". The Strasbourg Christmas Market (or Christkindelsmärik in Alsatian, which means "Christmas market of baby Jesus") is the oldest Christmas market in Europe. Born in 1570, it enchants visitors every year with a whimsical program like no other. Castles, illuminations, cultural events, creative and artistic workshops... It's beginning to look a lot like Christmas!
Dates: from November 25 to December 24, 2022. 
 The Cologne Christmas Market (Germany)
Every year starting at the end of November, the Cologne Christmas Markets, or Kölner Weihnachtsmarkte, take over the city to the delight of Christmas lovers from all over the world. You'll see seven Christmas markets located around the city, magical decorations, hundreds of stands and many activities in a magical atmosphere.
Dates: from November 21 to December 23, 2022. 
 The Brussels Christmas Market (Belgium)
Every winter, the Brussels Christmas market (Plaisirs d'Hiver) invites you to an enchanted experience! 3 kilometers of lights and activities throughout the downtown area with more than 200 chalets, an ice rink and cultural activities for all ages. Not to mention the sound and light show that transforms the Grand-Place of Brussels into a grandiose spectacle every evening. 
Dates: November 25, 2022 to January 1, 2023. 
 The Prague Christmas Market (Czech Republic)
An integral part of the city's seasonal traditions and some of the most beautiful in the world, Prague's Christmas markets stand out for exceptional decorations in a gorgeous setting. Visit the city's largest Christmas market in Old Town Square, and continue to experience the magic of the holiday season at Wenceslas Square, Republic Square (Náměstí Republiky), and Peace Square (Náměstí Míru).
Dates: November 26, 2022 to January 6, 2023.
How Do I Visit the Most Beautiful Christmas Markets in Europe?
Are you a citizen of the European Union or Schengen area (or associated states)? You can visit our selection of Christmas markets with a national identity card or passport valid for the duration of your stay.
Are you a citizen of a country outside the EU and Schengen Area? Depending on your country of origin, you may need a visa to enter the Schengen area and visit our selection of the most beautiful Christmas markets. See here which countries need a Schengen visa.
- Do you need a Schengen visa? Go to the consulate's website for the country in the Schengen Area where you wish to travel to obtain the necessary information and start your Schengen visa application, following the steps as indicated. Planning to travel to more than one Christmas capital? Specify this in your Schengen visa application. Once you have obtained your visa, be sure to keep the supporting documents, including your proof of Schengen travel insurance, in case you are asked for them when entering the Schengen Area. Make sure to prepare all supporting documents concerning the reason for your stay in the Schengen Area, resources during your stay, your return ticket to your country of origin and proof of insurance covering medical and hospital expenses up to a minimum of €30,000.
- You don't need a visa? You can travel in the Schengen Area with a passport that is less than 10 years old and is valid for at least 3 months beyond your planned departure date. The border police may also ask you for other documents. Please note that as of November 2023, you will need to apply for an ETIAS travel authorization. 
 Schengen Visa Insurance
Choose peace of mind for your visa application or when crossing the border with Schengen travel insurance policies from Europ Assistance. Recognised and accepted by Schengen embassies and consulates throughout the world, our policies cover your medical expenses for up to 60,000 euros in case of illness or accident in one of the Member States of the Schengen Area, as well as additional coverage, available here. 
Tweet