Top Exhibitions and Festivals in Europe 2022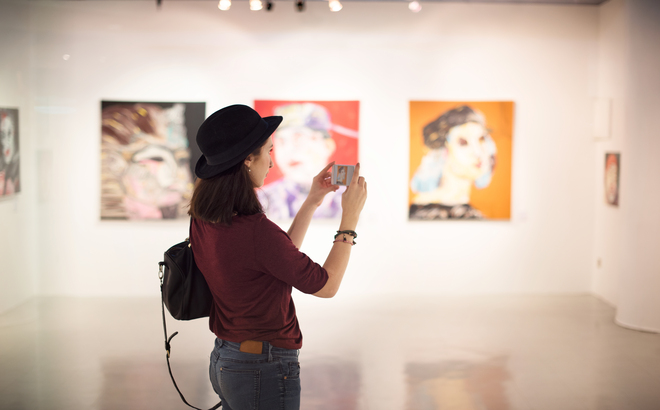 2022 is coming to an end. However, many international events, festivals and exhibitions are still waiting for all travelers all over Europe. Looking for inspiration for your next trip? See our list of must-sees, information on requirements to enter the Schengen Area and advice to travel worry-free. 
 

3 Europe 2022 Events
 
- The 2022 Paris Motor Show
The 89th Paris Motor Show is the only international car show of the year in Europe and a major celebration for all car enthusiasts.
On the program: French, European and international innovations, new offers from car manufacturers (electrification, hybridization, hydrogen, hyperconnectivity, and more) and a new immersive and experiential format.
Where and when: Parc des Expositions at Porte de Versailles (Paris), October 18 to 23, 2022.
Cost: starting at 16 euros.
- Athens Marathon, the Authentic
The Athens Marathon is a legend, a rite of passage for all great runners. The first marathon was ran on this same course in Antiquity. This is also where the first Olympic marathon won by a Greek runner took place during the first ever International Olympic Games. 
On the program: 4 races. The marathon (15,000 spots) starts in Marathon Village, north-east of Athens, and ends at the famous Panathinaiko Stadium, which is entirely covered with marble. Runners can also register for the 10K (12,000 spots), 5K (15,000 spots) or 1.2K (for children). 
Where and when: Athens, November 12 and 13, 2022.
Cost: 45 euros.
- The Christmas Market in Cologne 
Every year starting at the end of November, the Cologne Christmas Markets, or Kölner Weihnachtsmarkte, take over the city to the delight of Christmas lovers from all over the world.
On the program: Seven Christmas markets located around the city, magical decorations, hundreds of stands and many activities in a magical, unforgettable atmosphere.
Where and when: Cologne, from November 21 to December 23, 2022. 
Cost: free.
 

3 Europe Exhibitions 2022
- Rome - Van Gogh Exhibition  
Palazzo Bonaparte hosts the largest and most anticipated exhibition of the year. Dedicated to the genius Van Gogh, it traces his story through his works and many testimonies.
On the program: a complete exhibition with paintings (60 original works, including his famous self-portraits), sketches, and letters written to his brother, Theo. 
Where and when: Palazzo Bonaparte (Rome), starting October 8, 2022.
Cost: 22 euros (excluding discounted rates).
- Monet 2022 Exhibition
The Louis Vuitton Foundation hosts an exceptional new exhibition with new perspectives from an unprecedented dialogue between the works of two gifted artists, Claude Monet (1840-1926) and Joan Mitchell (1925-1992).
On the program: a Joan Mitchell retrospective through which you can discover the work of this American artist and an immersive journey into the heart of Monet and Mitchell's abstract impressionism.
Where and when: Louis Vuitton Foundation (Paris), from October 5, 2022 to February 27, 2023.
Cost: 16 euros (excluding discounted rates).
- Munch Exhibition Paris 2022 
The Musée d'Orsay, in collaboration with the Munch Museum in Oslo, devotes an exhibition to the famous Norwegian painter Edvard Munch (1863-1944): Edvard Munch. A poem of life, love and death.
On the program: sixty years of creation with approximately 100 works. Paintings, drawings, prints and engravings, reflecting the diversity of his practice. 
Where and when: Musée d'Orsay (Paris), from September 20, 2022 to January 20, 2023.
Cost: 16 euros (excluding discounted rates).
 

3 Europe Festivals 2022
- Europe Techno Festival 2022
The biggest names in EDM (Electronic Dance Music) come together in the largest stadium in the Dutch capital for passionate fans at the AMF (Amsterdam Music Festival). 
On the program: the biggest DJs in the world, including Armin van Buuren, Martin Garrix, Tiësto, Afrojack, Nicky Romero, Brennan Heart, Timmy Trumpet and Topic. 
Where and when: Johan Cruijff Arena (Amsterdam), November 22, 2022.
Cost: starting at 109 euros. 
- Reggae Festival Europe 2022 
The Paris Reggae Fest promises an historic evening for fans with all the legends of reggae together on the same stage!
On the program: Errol Dunkley, Dennis Alcapone, Skarra Mucci, Echo Minott, Joseph Cotton, Earl 16, Anthony John and many guests.
Where and when: Le Cabaret Sauvage (Paris), November 11, 2022.
Cost: 25 euros. 
- Salsa Festival Europe 2022
At Hamburg Salsa Marathon 2022 - NYE Edition, ring in the new year 2023 with a real dance marathon! 
On the program: Three days of dancing with workshops, seminars and round tables for fans of salsa and social dance, and an unforgettable New Year's Eve. 
Where and when: Tango Studio el abrazo Tamara Juhan Tango (Hamburg), from December 28, 2022 to January 1, 2023.
Cost: 190 to 200 euros.
 

What are the Formalities for Travel in Europe?
If your trip takes you to one of the 26 countries in the Schengen Area, you must first determine if you need a visa. Unsure about your situation? See which countries need a Schengen visa.
- Do you need a Schengen visa? The procedure is simple: go to the consulate's website for the country in the Schengen Area where you wish to travel to obtain the necessary information and start your Schengen visa application, following the steps as indicated. Once you have obtained your visa, be sure to keep the supporting documents in case you are asked for them when entering the Schengen Area. The border police may ask you for other documents. Make sure to prepare all supporting documents concerning the reason for your stay in the Schengen Area, resources during your stay, your return ticket to your country of origin and proof of insurance covering medical and hospital expenses up to a minimum of €30,000. 
- You don't need a visa? You can travel in the Schengen Area with a passport that is less than 10 years old and is valid for at least 3 months beyond your planned departure date.
 
Schengen Visa Insurance
Choose peace of mind for your visa application or when crossing the border with Schengen travel insurance policies from Europ Assistance. Recognised and accepted by Schengen embassies and consulates throughout the world, our policies cover your medical expenses for up to 60,000 euros in case of illness or accident in one of the Member States of the Schengen Area, as well as additional coverage, available here.
Tweet