Easter Weekend: Where to Celebrate Easter this Year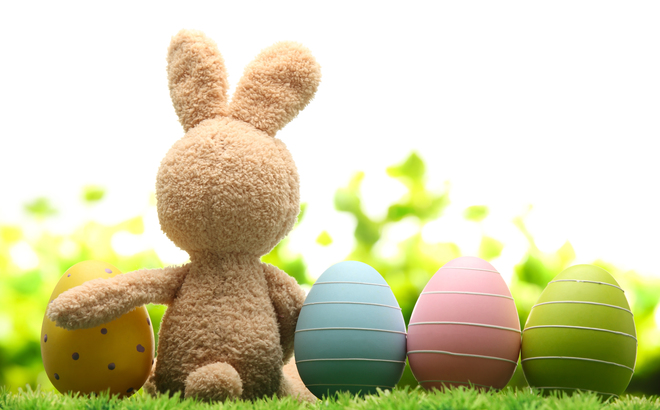 Easter weekend is a great opportunity to explore a new city, or even a region, with family or friends! And for good reason, the days are getting warmer and weekends are getting longer! Need some advice? Dates, destinations, required travel documents, visas, insurance... Here, we tell you everything you need to know to plan a successful Easter weekend 2023!
When is Easter Weekend?
The dates of Easter weekend change from one year to the next. Since the Roman Emperor Constantine made this decision at the Council of Nicaea in 325 AD: "Easter is the Sunday following the 14th day of the moon that reaches that age on March 21 or immediately after," in other words, the first Sunday after the full moon of spring. 
This year, Easter Sunday will be April 9, 2023. Easter weekend will then run from Saturday, April 8 to Monday, April 10, 2023. In France, as in many countries around the world, Easter Monday is a public holiday. So take this opportunity to travel for a few days in France or Europe!
Where to go During Easter Weekend
Easter is a 3-day weekend with the Monday holiday, or even longer for those lucky enough to take an extra day or two off. This means that Easter weekend is a great time to get away. See our selection of destinations in France and Europe for a change of scenery as summer arrives.
 Where to Celebrate Easter in France
- Bordeaux. From the historic city center to the vineyards of Bordeaux to Arcachon Basin, your Easter weekend will be full of activities. 
- Reims. A few minutes from Paris by train, this historically significant city is also one of the French capitals of champagne! Perfect for a sparkling Easter weekend!
- Paris. Enjoy the magic of the City of Light and all the culture that Paris has to offer for an exciting long weekend. 
- Annecy. Discover the Venice of the Alps, famous for its old town with colorful houses and canals and its breathtaking natural scenery.  
- The Loire Valley. Also known as the Land of Castles, this multi-faceted area is the perfect destination for a long weekend focused on history.
 Where to Celebrate Easter in Europe
- Geneva (Switzerland). At the tip of Lake Geneva, surrounded by the Jura and Alps Mountains, this global city awaits you for a long weekend with family.
- Genoa (Italy) promises a total change of scenery and the opportunity to visit the famous Cinque Terre over a few days.
- Brussels (Belgium). From the Chocolate Museum to the Magritte Museum, treat yourself to a trip to the welcoming Belgian capital.
- Munich (Germany). Bavaria's capital is a perfect destination for a few days' visit, combining modernity with traditions.
- San Sebastian (Spain). This seaside town on the French border, with its many restaurants and lively bars, is perfect for a celebratory Easter weekend. 
What are the Requirements for Travel in Europe over Easter Weekend 2023?
Are you a citizen of the European Union or Schengen Area (or Associated States)? You can come to France, the Schengen Area countries and the European Union with a national identity card or passport valid for the duration of your stay. Examples: you can travel to Spain (SCH + EU), Switzerland (SCH) or Ireland (EU) with a national identity card. Please note that if you wish to travel to the United Kingdom, you will now need a valid passport.
Are you a citizen of a country outside the EU and Schengen Area? You will need a valid passport and, depending on your destination in the Schengen Area, you may need a visa. See which countries need a Schengen visa here.
- Do you need a Schengen visa? Go to the consulate's website for the country in the Schengen Area where you wish to travel to obtain the necessary information and start your Schengen visa application. Please note: if you wish to visit several countries during your long Easter weekend in Europe, you must specify this in your Schengen visa application. Once you have obtained your visa, be sure to keep your supporting documents with you, including your proof of Schengen travel insurance covering medical and hospital expenses for a minimum of €30,000. You may be asked for them when you cross the border. 
- You don't need a visa? You can travel within the Schengen area with a passport that was issued less than 10 years ago and is valid for at least 3 months after your planned exit date. The border police may also ask you for other documents, even if you don't need a visa. According to the conditions provided for by the European and French regulations in force, you may need: proof of accommodation and sufficient financial resources, a return ticket, or proof of travel insurance covering all medical, hospital and death expenses that may be incurred during your stay. Please note that as of November 2023, you will also need to apply for an ETIAS travel authorization to enter the Schengen Area. 
 Travel Insurance for Easter Weekend in Europe
Choose peace of mind for your visa application and when crossing the French border with Schengen travel insurance policies from Europ Assistance. Apply online and get your proof of insurance immediately, recognized and accepted by Schengen embassies and consulates worldwide.
Coverage.  Europ Assistance's Schengen visa travel insurance, starting at 3 euros, covers you for medical expenses of up to €60,000 in the event of illness or accident, as well as additional coverage in all Member States of the Schengen Area and European Union (as well as the United Kingdom). 
Tweet