What is the Schengen Agreement?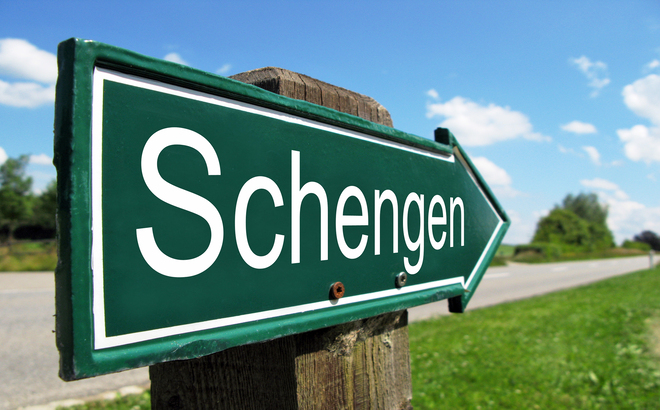 The Schengen Agreement was signed in 1985 by five European countries to create a free movement zone without internal border controls, the Schengen Area. Now in 2022, there are 26 Member States of the Schengen Area. But what does Schengen mean? Why was the Schengen Area created? And why is it called Schengen? We answer all your questions here. 

What does Schengen mean?
Schengen is the name of a small village in Luxembourg that became famous after hosting the signing of the Schengen Agreement in 1985.  Why is it called Schengen? As with many international treaties, the name refers to the city in which it was signed (such as the 1992 Maastricht Treaty, 1999 Amsterdam Treaty, 2007 Lisbon Treaty, etc.). Schengen now commonly refers to the free movement zone between European countries created by the Schengen Agreement, and by extension the name of the visa that some travellers need to visit the zone. 

Schengen Agreement and Schengen Convention: what did they do?
​
14 June 1985: signature of the Schengen Agreement (separate from the EU) to progressively remove border checks at the interior borders between the signatories. At the time, there were five signatories: France, Germany, the Netherlands, Belgium and Luxembourg.
19 June 1990: Signature of the Schengen Convention (or Application Convention of the Schengen Agreement) to ensure a safe free movement zone. It officially entered into force on 1 September 1993 and was implemented in 1995 when all the necessary technical and legal requirements were operational.
2 October 1997: Signature of the Treaty of Amsterdam to integrate the Schengen Agreement, Schengen Convention and associated regulations (the Schengen Acquis) into European Union law (Community law). It entered into force two years later, in 1999. However, the Schengen Area and the European Union remain two distinct entities that should not be confused.
What is the principle of the Schengen Agreement and its effect on European citizens?
The principle of the Schengen Agreement is free movement of people. Whether or not they are European citizens, any person who enters one of the Schengen Area Member Countries may cross the borders of the other Member Countries on foot, by car, train, boat or plane without border controls.
Note 1: All travellers must have in their possession a national identity card (European citizens) or passport, regardless of nationality. Even though border controls have been eliminated, they may still occur within Schengen Area countries.
Note  2: Border controls may be reintroduced by a Schengen Member Country on an exceptional and temporary basis in the event of a threat to public order or national security (e.g. international sports event, terrorist attacks, migration crisis, Covid-19 pandemic).
Why was the Schengen Area created?
The Schengen area was created to increase the freedom of movement of people, and stimulate tourism and trade, but not at the cost of security. The removal of internal borders was compensated by strengthening police, customs and judicial cooperation, particularly at the external borders (Schengen Convention). Measures include a single visa policy and external border controls, coordination of police and judicial activities and interoperable information systems.
 

Which 26 countries are in the Schengen Area?
The Schengen Agreement was first signed by 5 countries in 1985. Subsequently, dozens more European countries gradually joined the Schengen Agreement. Now in 2022, the Schengen Area comprises 26 countries, including 22 (out of 27) members of the European Union and 4 associated states. This is the list of Member Countries and the date they signed the Schengen Agreement:
Germany (1985)
Belgium (1985)
France (1985)
Luxembourg (1985)
Netherlands (1985)
Italy (1990)
Spain (1991)
Portugal (1991)
Greece (1992)
Austria (1995)
Denmark (1996)
Finland (1996)
Iceland - non-EU (1996)
Norway - non-EU (1996)
Sweden (1996)
Switzerland - non-EU (2004)
Estonia (2007)
Hungary (2007)
Latvia (2007)
Lithuania (2007)
Malta (2007)
Poland (2007)
Czech Republic (2007)
Slovakia (2007)
Slovenia (2007)
Liechtenstein - non-EU (2011)
A single visa policy
There are different types of Schengen visas depending on the reason for the trip and its duration: the Schengen airport transit visa (type A), the Schengen short-stay visa (type C) and the Schengen long-stay visa (type D). The Schengen type C visa, highly prized by tourists visiting Europe, allows the holder to visit one or more countries in the Schengen Area for a maximum of 90 days (over a period of 180 days).
Citizens of approximately 60 non-Schengen countries qualify for a visa exemption for travel to Schengen countries for less than 90 days (short stay), while others are required to apply for a short-stay Schengen visa(type C). Here, you can see which nationalities are required to apply for a Schengen visa to enter the Schengen Area for a short stay.
To apply for your short-stay Schengen visa (type C), go to the consular authorities or visa center  in your country of residence. Gather the necessary documentsand don't forget your Schengen travel insurance. Recognised and accepted by Schengen embassies and consulates around the world, Schengen travel insurance policies from Europ Assistance comply with European regulations by meeting all the requirements for obtaining a Schengen visa.
Bonus: your proof of insurance is available for download as soon as you take out the policy and you can confirm its validity online, all for as little as 3 euros.
Tweet