Remote Work Abroad: Our Top Picks in Europe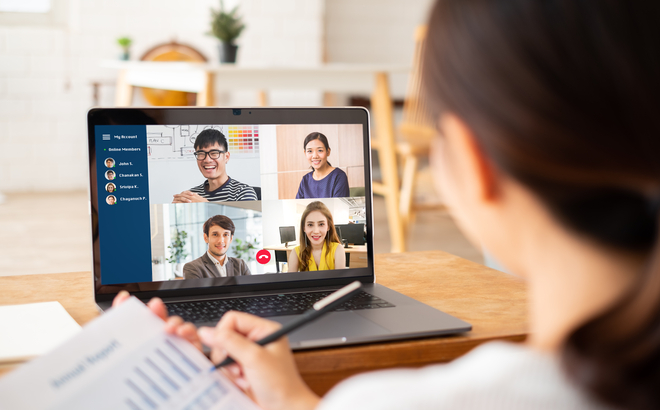 Remote work has been gaining popularity for several years, and since the pandemic it has become the new normal. So much so that people are starting to wonder if they can work from the beach, or even abroad. In this article, we give you our recommendations for the best places to work from home in the European Union and Schengen Area.
Top Cities in Europe
 Remote Work from Lisbon
Lisbon offers an exceptional living environment for remote work. The sun shines a few kilometers from the Atlantic coast, but that's not all. The Portuguese capital also has many facilities for remote work and a stimulating work environment. Hubs, start-up incubators, coworking spaces... Lisbon is the ideal place for remote work in Europe. Bonus: the cost of living in Lisbon is cheaper than in most European capitals. It costs about 10 euros for a meal, 1.6 euros for a public transport ticket and 1.5 euros for a coffee as you sit outside at a café on your computer.  
 Remote Work from Vienna
The Austrian capital topped the list of the world's most pleasant cities in 2018, 2019, and again in 2022. The Economist's index rewards Vienna's stability as well as its cultural and environmental offerings. This city has many advantages for remote work, especially in Europe. The cost of living in Vienna, however, is not as low as in neighboring cities. It costs 15 to 20 euros for a meal, 2.2 euros for a transport ticket and 4.2 euros for a coffee. 
 Remote Work from Prague
According to the 2022 ranking of WorkMotion (a human resources platform specialising in remote employee onboarding), Prague ranks 4th-best city in the world to live in for remote work. The data collected includes housing affordability, quality of transportation and the cost of living in Prague. It costs about 10 euros for a three-course meal, 1.3 euros for a public transport ticket and 1.8 euros for a cup of coffee. 
What are the Formalities for Remote Work in Europe?
First of all, if you work for a company, you will have to request to work from abroad. However, if you are a freelancer, then there is nothing holding you back. 
The following information applies to you if you wish to work remotely from one or several countries in the Schengen Area. 
 Are You An EU or Schengen Citizen?
As a citizen of the European Union, you can enter and travel in the countries of the European Union and the Schengen Area without any particular requirements or formalities, as long as your stay does not exceed 3 months. A valid passport or identity card will suffice. 
However, remember to request your European Health Insurance Card (EHIC) from your Ameli account (if you live in France) at least 2 weeks before departure so that you receive it in time. This way, you are covered for medically necessary health care during your stay. 
Do you need additional insurance to cover repatriation and, depending on your situation, supplement national health care coverage? With Europ Assistance's Schengen travel insurance starting at 3 euros per day, you get 24/7 emergency travel assistance in any Schengen Area country for as long as you wish. 
 Are A Citizen of A Country Outside the EU and Schengen Area?
You must first determine if you need a visa to enter the Schengen area. Unsure about your situation? Here you can see which countries need a Schengen visa.
- Do you need a Schengen visa? The procedure is simple: go to the consulate's website for the country in the Schengen Area where you wish to travel to obtain the necessary information and start your Schengen visa application. The first step is filling out a form online. You will then need to gather the required documents (including proof of resources and travel insurance) and provide them at an appointment with the consulate or an authorised service provider. Once you have obtained your visa, be sure to keep the supporting documents in case you are asked for them when entering the Schengen Area. Make sure to prepare all supporting documents concerning the reason for your stay in the Schengen Area, resources during your stay, your return ticket to your country of origin and proof of insurance covering medical and hospital expenses up to a minimum of €30,000. 
- You don't need a visa? Make sure you have a passport that is less than 10 years old and is valid for at least 3 months beyond your planned departure date. The border police may ask you for other documents.
 Schengen Visa Insurance
Choose peace of mind for your visa application or when crossing the border with Schengen travel insurance policies from Europ Assistance. Recognised and accepted by Schengen embassies and consulates throughout the world, our policies cover your medical expenses for up to 60,000 euros in case of illness or accident in one of the Member States of the Schengen Area, as well as additional coverage, available here. 
 
Tweet