How do I apply for a Schengen visa?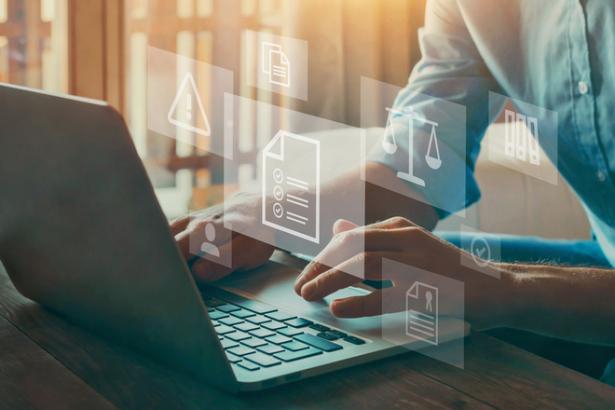 How do I apply for a Schengen visa?
Are you planning a trip to Europe ? The country you are going to visit is maybe part of the Schengen area. And if it's the case, you might need to apply for a Schengen visa. Here is some good advice on the process to hand in a successful application.

Before applying for a Schengen visa
Figure out if you need a Schengen visa and which oneFirst things first. Depending on your trip and on your nationality, you need to figure out if you need a Schengen visa, and if the answer is yes what type of Schengen visa you need. Indeed, there are several types of visas under the « Schengen visa » umbrella :
- The airport transit visa (ATV) : only mandatory for certain country's nationals - Afghanistan, Bangladesh, Eritrea, Ethiopia, Ghana, Iraq, Iran, Nigeria, Pakistan, Democratic Republic of the Congo, Somalia, Sri Lanka - this type of Schengen visa allows its holder to transit through a Schengen area country and access to the international transfer areas of the airport while awaiting their next flight.
- The short term stay Schengen visa (type C) : this one is the most common for tourists. Mandatory for certain foreign nationals, it allows its holder to stay in one or several countries within the Schengen Area for a maximum of 90 days over a 180-day period. For the foreign national that can travel up to 90 days to the Schengen area visa free, there is no need to apply for a Schengen visa (type C), but you will soon need to obtain an ETIAS. 
- The long term stay Schengen visa (type D). This one is mandatory for any foreign national willing to stay for more than 90 days in one of the Schengen countries. Depending on the reason for the visit (studies, work, marriage, retirement…) this Schengen visa can take many forms. For each of these Schengen long-stay visas, and each country of the Schengen area, there is a different application process. Discover the different long term Schengen visas in France here.
Are you not sure which type of Schengen visa you need? If you plan on visiting France, try the France-Visas website' visa wizard. Fill in some basic information and find out quickly. If you plan on visiting another country, try to find out about Schengen visas on the country's consulate's website.Figure out where you need to apply for Schengen visaDo you need to apply for a Schengen visa? This process needs to be engaged from your country of residence, with the authorities of the country you will visit. France. Portugal, Austria, Italy, Finland, Greece… Depending on the country, the application can be done directly with the consulate/embassy, but it's not rare to see them outsourcing the application process for Schengen visas to an external service provider. If it's the case, the official outsourcing partner for consular services will be your main contact to apply through and give the documents requested.

Apply for Schengen Visa type C
You can start the application for a short-stay Schengen visa 3 weeks before your trip. Do you prefer to be early? You can send your application in advance, but don't apply earlier than 6 months before your trip. 
Then, if the country you are visiting for a short stay in the Schengen area requires it, fill the Schengen visa application form with your personal information (name, surname, date and place of birth, nationality, civil status…) online and book an appointment with the consulate/embassy or an official outsourcing partner to hand in your application. If the form can't be filled online, do not panic, you can download it and complete it before your appointment. 

Gather the documents for a Schengen visa type C application
You want to apply for a short-stay Schengen visa ? Here is a list of the main documents requested : 
- the completed and signed visa application form.
- a recent ID photo.
- a passport, valid for a minimum of 3 months from the date of departure and issued less than 10 years ago with at least 2 blank pages inside.
- photocopies of all previous Schengen visas.
- travel information: return plane tickets with dates of entry and exit from the Schengen area, proof of accommodation, etc.
- travel insurance valid in all countries of the Schengen area covering medical and hospital expenses up to a minimum of 30,000 euros and repatriation guarantees.
- proof of sufficient financial means for the duration of the stay (bank statement of the last 3 to 6 months).
Depending on the purpose of the stay and the traveller's situation, other documents may be requested. This could, for example, be documents proving the purpose and conditions of your stay, a marriage certificate, a letter of reference from the employer, etc.The travel insurance for short stay Schengen visaThe law requires that anyone applying for a Schengen visa have a "sufficient and valid travel medical insurance policy to cover fees that may be incurred for medical repatriation, emergency medical care and/or emergency hospital care or death during the stay within the territory of Member States..." 
 
So, be careful with the insurance policies that you already have. Your Schengen visa travel insurance must meet several criteria in order to complete a successful application. Choosing the Schengen insurance from Europe Assistance, you can be sure to secure your Schengen visa. Indeed, once you subscribe, you directly receive your proof of insurance to complete your application. Once reviewed, your application benefits from an insurance recognised by Schengen embassies and consulates all over the world. 
The only question is, will you choose the Europ Assistance policy starting at 3 euros per person that fulfills all Schengen requirements or a policy starting at 5 euros per person with supplemental coverage and a wider coverage zone?

The appointment
Once you have gathered all the documents requested for your short-stay Schengen visa application, the last step of the application consists of attending an appointment to hand over the documents and pay for the visa fees. Some questions might be asked. Once this is done, you just need to wait for the outcome.
Tweet