Which type of Schengen visa do I need?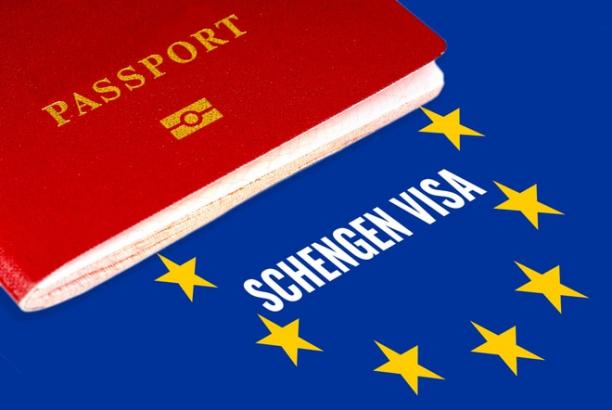 Which type of Schengen visa do I need?
The type of Schengen visa you need depends on several factors including your individual situation and reason for and duration of travel in the Schengen area. So, you will not choose a type of Schengen visa, but rather apply for the one you need. In this article, we explain the different types of Schengen visas and an easy, effective and safe way to apply for the right one.

The short-stay Schengen visa
The short-stay Schengen visa allows the traveller to stay in one or several countries within the Schengen Area for a maximum of 90 days over a 180-day period. The documents required for the application may vary depending on the reason for travel and the foreign national's individual situation, but there are several standard documents. These include a passport and insurance that covers a minimum of €30,000 in medical and hospital expenses and is valid in all Schengen area countries.
To help you meet these requirements and much more, Europ Assistance offers two Schengen visa insurance options. Our policies are recognised and accepted by Schengen consular authorities throughout the world. You will be provided with digital proof of insurance as soon as you take out the policy. Once you arrive in the Schengen area, and you can travel worry free.
After the consulate assesses your application, you will be granted a short-stay Schengen visa that includes several specifications:
- The Schengen area countries to which you have access during the trip: one, several or all countries in the Schengen area,
- The number of entries: one, two or multiple,
- The length of stay: this is indicated on some Schengen visas that are granted for a specific trip, matching the arrival and departure dates for the trip. If the length is not specified, the trip may last up to 90 days,
- The validity of the visa: this may match the exact travel dates or extend up to 5 years in some cases.
The short-stay Schengen visa is required for some travellers depending on their nationality. Some foreign nationals may be exempt from the short-stay Schengen visa. See if you need a visa for a trip lasting less than 3 months in France or another Schengen area country here.

The long-stay Schengen visa (type D)
All Schengen visas granted by France for more than 90 days are long-stay Schengen visas (type D). Depending on the foreign national's reason for travel (from outside the European Union), there are different type D visas:
- The long-stay visa equivalent to a residence permit (VLS-TS). This visa is for non-working travellers, students, interns, salaried employees (fixed-term contract, permanent contract, posted workers), spouses of French nationals, talent passports, etc.
- The long-stay visa with obligation to apply for a residence permit within 2 months of arrival. This visa is for foreign parents of a child who lives in France, talent passports, ICT posted workers, seasonal workers and foreign nationals applying for a residence permit.
- The working holiday visa. This visa applies to individuals between the ages of 18 and 30 who wish to travel and work and are citizens of countries with which France has a bilateral agreement.
- The school-going minor visa. This visa is for individuals under the age of 18 who attend school in France for at least 3 months and whose parents live abroad.
- The temporary long-stay visa (VLS-T). This visa is for foreign nationals who wish to stay in France without working or to attend a short educational programme.
Valid for between 3 and 12 months, each type of long-stay Schengen visa has its own application process, which you can learn about in the article "How do I apply for a long-stay Schengen visa for France?" . 

The airport transit visa (ATV)
The Schengen airport transit visa allows the holder to transit through a Schengen area country. Holders of regular, service and special passports from the following countries must apply for this visa: Afghanistan, Bangladesh, Eritrea, Ethiopia, Ghana, Iraq, Iran, Nigeria, Pakistan, Democratic Republic of the Congo, Somalia, Sri Lanka.
Please note that an airport transit visa holder only has access to the international transfer areas of the airport while awaiting their next flight. Any person required to obtain an airport transit visa who wants to enter a Schengen area country must apply for the appropriate visa depending on the length of their trip: short-stay Schengen visa (type C) or long-stay Schengen visa (type D).

How to choose the right type of Schengen visa
Airport transit visa, type D Schengen visa, short-stay Schengen visa… Are you not sure which type of Schengen visa you need? Try the France-Visas website Visa Wizard.
First, the simulation tool will you help you determine whether you need to apply for a Schengen visa or not. Just fill out your nationality, age, type and country of issue of your identity documents, your country of residence, where you would like to travel in the Schengen area and the length of your trip.
Then, the Visa Wizard tells you which documents are required and how to send in your Schengen visa application. You will have to fill in the above information and your reason for travel (studies, work, joining family, etc.). There are many possible situations, and each has a specific application process.
Tweet