Which countries are exempt from visa requirements for France ?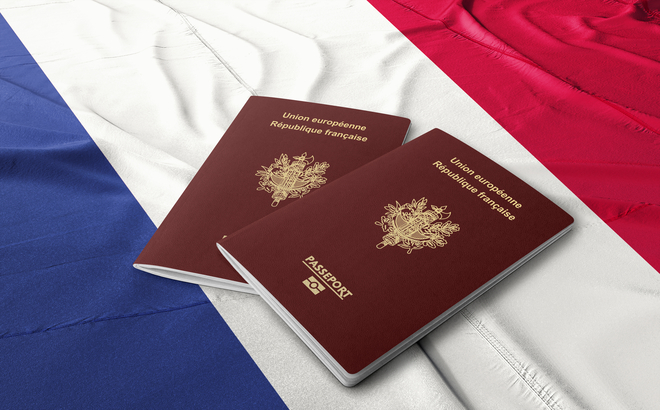 For short stays (less than 90 days) in the Schengen Area, European regulations determine which countries are exempt from visa requirements. This means that the countries exempt from visas for France are also exempt from these requirements for the other countries in the Schengen Area and European Union. 
To travel to France, visa-exempt travelers will simply need a valid passport for the duration of their stay. But be careful, the border police may also ask for supporting documents. 
 

Countries Exempt from Visa Requirements for France
All European Union and Schengen Area countries are exempt from visa requirements for France. They also have streamlined entry:
- Germany
- Austria
- Belgium
- Bulgaria
- Cyprus
- Croatia
- Denmark
- Spain (including the Balearic Islands and Canary Islands)
- Estonia
- Finland
- (France)
- Greece
- Hungary
- Ireland
- Iceland (non-EU)
- Italy
- Latvia
- Liechtenstein (non-EU)
- Lithuania
- Luxembourg
- Malta
- Norway (non-EU)
- The Netherlands
- Poland
- Portugal (including the Madeira and Azores Archipelagos)
- Czech Republic
- Romania
- Slovakia
- Slovenia
- Sweden
- Switzerland (non-EU) 
Non-EU countries that have bilateral agreements with the European Union are also exempt from visa requirements for France:
- Albania 
- Andorra
- Antigua and Barbuda
- Argentina
- Australia
- The Bahamas
- Barbados
- Bosnia and Herzegovina 
- Brazil
- Brunei
- Canada
- Chile
- Colombia
- South Korea
- Costa Rica
- Dominica
- The United Arab Emirates
- The United States 
- Georgia 
- Grenada
- Guatemala
- Honduras
- Hong Kong, depending on the type of passport, and non-national British citizens
- Marshall Islands
- Mauritius
- Solomon Islands
- Israel
- Japan
- Kiribati
- Macao, depending on the type of passport, and non-national British citizens
- Former Yugoslav Republic of Macedonia
- Malaysia
- Mexico
- The Federated States of Micronesia
- Moldova
- Monaco
- Montenegro 
- Nicaragua
- New Zealand
- Palau
- Panama
- Paraguay
- Peru
- El Salvador
- Samoa
- Serbia
- The Seychelles
- Singapore
- Saint Kitts and Nevis
- San Marino
- Saint Vincent and the Grenadines
- Saint Lucia
- Taiwan 
- East Timor
- The Kingdom of Tonga
- Trinidad and Tobago
- Tuvalu
- Ukraine
- Uruguay
- Vanuatu
- The Vatican
- Venezuela
You are also exempt from a visa for France if you have:
- A valid residence permit issued by a Schengen State
- A long-stay type D visa issued by France or another Schengen State
- Certain travel documents issued by an EU Member State
- A special card issued by the Ministry of Foreign Affairs to the staff of a diplomatic or consular mission.
 

Other Documents Required at the Border of France or the Schengen Area
Whether or not you are exempt from a short-stay visa, if you are not a citizen of the European Union, Iceland, Norway, Liechtenstein or Switzerland (countries outside the EU, but members of the Schengen Area), the border police may ask you for several documents upon your arrival in France, including:
- proof of the reason for your travel to France 
- proof of resources during your stay
- proof of your return journey to your country of origin
- Proof of insurance covering all medical, hospital and death expenses that may be incurred during your entire stay in France, including medical repatriation expenses.
Need insurance? Starting at 3 euros per day, Europ Assistance's Schengen visa travel insurance covers you for up to 30,000 euros in case of illness or bodily injury in all countries of the Schengen Area, including France. You also get 24/7 emergency travel assistance and the certainty that your insurance policy complies with European regulations.
No Visa, but ETIAS Application Required
As of the end of 2022, nationals of countries exempt from visa requirements for France will have to obtain an ETIAS travel authorisation before traveling to France. The ETIAS is a system for managing visa-free travelers in the Schengen Area that is currently being adopted by the European Union. It is similar to the American ESTA. You apply online a few days before your trip. You fill out an individual form and a security questionnaire and pay the ETIAS application fee. Your ETIAS travel authorisation is sent by email within 4 days after you apply and is valid for 3 years or until your passport expires. 
—
To learn more about the type of visa you will need and the supporting documents you will need to provide, go to the visa assistant page.
Tweet