Top Destinations in Europe for 2023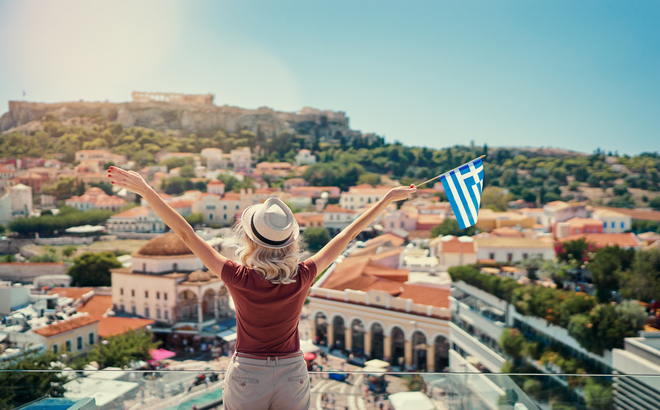 Need some inspiration for your next trip to the Old Continent? In this article, we recommend the best places to travel in Europe based on your criteria: trends, sun, price, length of stay, and more.
The Best Places to Travel in Europe in 2023
Based on the latest figures published by the European Commission on how many applications for tourist visas were received by Schengen countries in 2021, here are the top destinations in Europe:
1. France 
2. Spain
3. Germany
4. Greece
5. Italy
6. Czech Republic
7. The Netherlands
8. Switzerland
9. Hungary
10. Finland 
What is the Best Place to Travel in Europe?
The figures for the last few years reveal a trend. The number of visas issued from 2016 to 2021 shows a stable top 3 with France in the lead, followed by Germany and Spain.

Where To Go in Europe Right Now? Top Destinations in Europe Based on Your Criteria
 Cheap Destinations in Europe 2023
Each year, the Post Office City Costs Barometer collects and compares data such as the price of a drink, meal, 3-star hotel room, tour or public transport in several dozen European cities. According to the data collected in 2022, the cheapest place to travel in Europe is: 
- Athens (Greece). Traveling to Greece, particularly Athens, is a journey through time, through the history and culture of Western civilization. From the Acropolis to the Parthenon and the Agora, dive into the past, but don't forget to come back to the present and enjoy the energy of the Greek capital. 
- Lisbon (Portugal) is both the capital and the largest city in Portugal. Lisbon is a city with a close connection to the sea, located where the mouth of the Tage River meets the Atlantic Ocean. This is great news, since there are 290 days of sun per year.
- Krakow (Poland). Known as the country's historic city for its exceptional heritage and as well as its festive atmosphere, Krakow is full of surprises and the promise of something completely different!
- Riga (Latvia). Riga is a colorful city, a cultural center on the Baltic Sea. Proud of its magnificent architecture, the Latvian capital is also the Art Nouveau capital of Europe. 
Where to Get Away in Europe? Sunny Destinations in Europe
There is nothing better than Southern Europe to get away to a warm climate. These destinations all boast a sultry Mediterranean climate so that you can enjoy the surrounding nature:
- Greece is a journey through the history of Western civilization, and so much more. In addition to the famous archeological sites, the Hellenic Republic abounds in breathtaking natural landscapes, starting with thousands of heavenly islands.
- Croatia. At the crossroads between Mediterranean and Eastern traditions, and between Central Europe and the Balkans, one of the great riches of Croatia is this mix of cultures. Not to mention its thousands of heavenly islands with picturesque landscapes. 
- Cyprus. The sea, the sand and the sun... Located in the eastern Mediterranean Sea, Cyprus has all the ingredients of a sunny destination in Europe, in addition to a rich history. This small island has an impressive cultural history dating back several thousand years. 
- Sardinia. With more than 2000 km of coastline and countless picture-perfect landscapes, this Italian island is a must-see destination for all travelers who want to see the most beautiful destinations in Europe. 
- Malta. Beaches, sports, culture, nature, relaxing, parties, studies... Malta is a must-see summer destination. It's easy, there's something for everyone.
 Weekend Destinations Europe
Ready for a weekend in Europe? Why not discover or rediscover one of the great European capitals! Here are our top weekend destinations in Europe:
- Paris (France). The Eiffel Tower, Montmartre, Notre-Dame de Paris, Sacré-Coeur, the Louvre Museum, not to mention the Champs-Élysées. The City of Light has so much to offer that it is naturally a must-see weekend destination in Europe.
- Rome (Italy). Friendly people, a majestic river, UNESCO World Heritage sites, delicious food... The Italian capital is a unique city with much to offer.
- London (United Kingdom). The English capital is a melting pot with much history to be discovered. From Buckingham Palace to the British Museum and Hyde Park, a visit to London is as rich as the history of the country. 
- Amsterdam (Netherlands) is known for its historical attractions, culture, elaborate canal system and narrow gabled houses. It is the ideal destination for a weekend in Europe by bike!
- Berlin (Germany) bears witness to the remains of a tumultuous past, and much more. The German capital is also rich in alternative, avant-garde culture. 

Best Travel Insurance for Europe
Depending on your country of origin, you may need to apply for a short-stay Schengen visa (type C) from the appropriate consular authorities to visit these destinations. In this case, taking out a travel insurance policy will be mandatory. 
- Do you need travel insurance for your Schengen visa application? Your Schengen travel insurance must meet certain minimum coverage requirements. It must be valid in all Schengen Area countries, cover medical and hospital expenses up to at least 30,000 euros and cover repatriation. 
- Are you exempt from visa requirements for travel to these European countries and therefore not required to purchase travel insurance? We strongly recommend that you take out a policy to cover any medical emergencies that may arise during your trip. As the world leader in assistance and insurance, Europ Assistance offers two flexible, competitively priced policies that comply with administrative requirements for travel to the Schengen Area (and beyond). Starting at 3 euros, Europ Assistance Schengen travel insurance covers you in case of sudden illness or accident up to 60,000 euros, but that's not all. Throughout your stay, you will also benefit from 24/7 emergency travel assistance (in English, French or Spanish) and coverage specific to the package of your choice. Depending on the policy you choose, you can get an extended coverage area including Bulgaria, Cyprus, Ireland, Romania and the United Kingdom. Some of the top destinations in Europe!
Tweet