Top 5 Cities to Visit in Germany
Germany is one of the most enticing and exciting prospective countries for those making schengen visa applications and planning to visit Europe.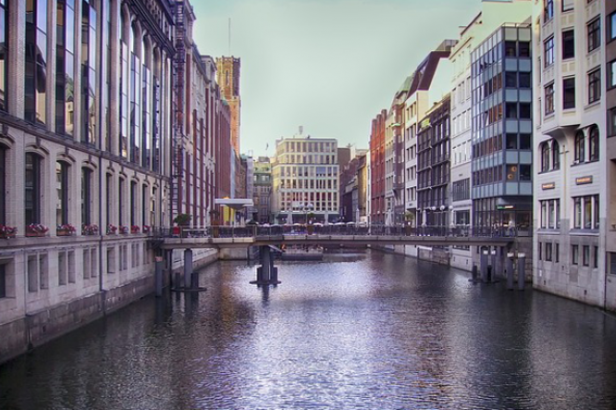 Berlin is, of course, a must but Germany is much more than its capital. So what other gems does the Bundesrepublik  have to offer a traveler armed with a schengen visa and a sense of wanderlust?

Munich
The Bavarian capital is a must for those in search of 'traditional' Germany. Not only the location of the world-renowned Oktoberfest, Munich is also home to many of the "storybook" images we have of German culture, including leaseholder and dirndls. With the picturesque Marienplatz at its center and close to the famous 'Disney' castle, Neuschwanstein, Munich is a city that lives up to ideals.

Hamburg
Germany's second-biggest city, Hamburg is steeped in history but also modern and multicultural. It is notable for its lack of high-rise buildings which renders its skyline, punctuated by church spires, particularly stunning. What really makes Hamburg unique, however, is its beautiful waterway system - with more canals than Venice and more bridges than any other city in the world, Hamburg is not a city to miss for a traveler with a visa for Germany.

Dresden
Traditionally a royal city, Dresden balances the convenience of a city with the tranquility of Germany's natural landscapes. Over half of the city's center is green areas and forests, while the Saxon Switzerland National Park and mountain's are just a stone's throw away. Enjoy the beauty and leisurely pace of Dresden on a historic Paddle Steamboat tour, with coffee and cake on board.

Lübeck
Step back in time with a visit to Lübeck, a city famed for its Gothic architecture, red brick buildings, narrow streets and courtyards. Lübeck is the perfect city to visit by foot - stroll around the medieval streets before taking the lift up the Petrikirche for panoramic views. Specializing in C, Lübeck is a city which will satisfy any sweet tooth.

Potsdam
Bordering Berlin, Potsdam is an easy trip from the capital. Home to many UNESCO sites, including Babelsberg Park (from which Berlin can be seen!) and thoroughly unique ones such as the Holländisches Viertel (Dutch Quarter) made up of exclusively Dutch architecture, travelers to Potsdam won't be stuck for things to do. With snowy Christmas card weather in winter and warm sunny weather in summer, Potsdam is well worth the visit all year round. 
Tweet