Repatriation after a medical emergency in Europe
With Europ Assistance's Schengen and Schengen Plus travel insurance, your repatriation costs are covered.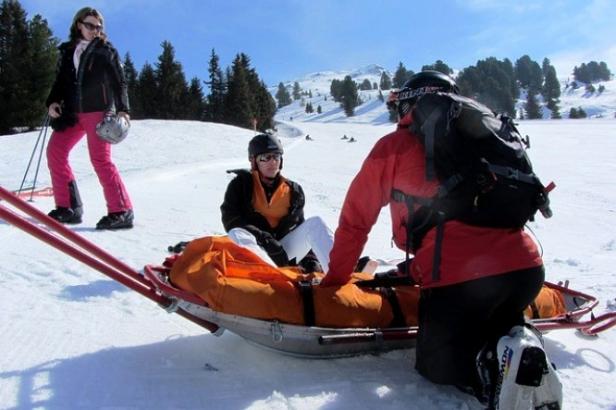 What is repatriation?
Repatriation, also referred to as medical repatriation or emergency evacuation, is when you or your traveling companion is returned home due to serious injury or illness, or in the event of death.

Repatriation and evacuation costs
The costs of repatriation depend on the severity of the injury or illness. For example, if the insured traveler breaks a bone, their evacuation may include air transport and a commercial air flight when they have been cleared by the doctor. In a more severe case, the costs could include special equipment such as an oxygen tank, a medical escort, coordination of ground transport between facilities and extra support with travel arrangements and immigration clearance.

To repatriate, or not
At Europ Assistance, every medical decision is carefully made with your best interest in mind after consulting our own team of doctors. If there are specialized centers in your country for your specific case, we will likely organize repatriation. On the other hand, if you think that a European hospital would be more suitable for you, you may be transported to a well-regarded medical facility and the costs would be reimbursed.

What repatriation costs does Europ Assistance cover?
Europ Assistance offers two types of travel insurance policies for Europe: Schengen and Schengen Plus. The Schengen policy includes assistance in the event of sudden injury and illness that occurs while traveling in a Schengen country. Coverage also includes medical fees, medical costs hospitalization expenses, transfer fees ordered by a doctor and repatriation costs. Europ Assistance will also cover the costs and organize the mortal remains of the insured traveller in the event of death. This includes the costs of embalming, the coffin and administrative processes.
 
The Schengen Plus policy covers the same as the Schengen policy, but with an increased limit for assistance in the event of illness and injury with additional coverage of the return costs for anyone accompanying the insured traveler on their way back home. Additionally, the coverage area of the Schengen Plus travel insurance includes countries in the Schengen area as well as Bulgaria, Croatia, Cyprus, Ireland, Romania and the UK.
 
> See what our Schengen travel insurance costs
Tweet