How can you extend a Schengen visa in France?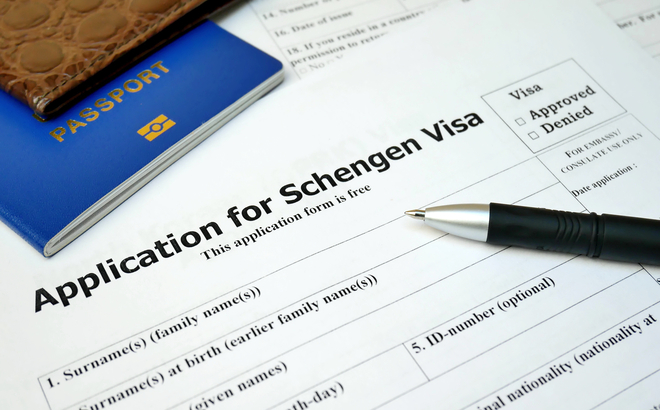 Schengen visa extensions are not provided for in the Schengen Agreement. They depend entirely on the country in which you are staying. In this article, we focus on France and answer the question: how can you extend a Schengen visa in France?

What you need to know about extending your Schengen visa in France
- Extending your Schengen visa in France is only accepted in certain exceptional cases, depending on the reason given.
- The Schengen visa extension may not permit the traveller to exceed a 90-day stay.
- Only the short-stay Schengen visa (type C) issued by France or one of the Schengen Area countries may be extended (if your visa is for France only, it is subject to the same conditions). Circulation visas, short-stay multiple-entry visas allowing an unlimited number of entries into the Schengen Area (type C), and airport transit visas (type A) cannot be extended.

Possible reasons to extend Schengen visa France
In France, only a serious, unforeseeable reason or force majeure may lead to extension of a Schengen visa. Reasons may include:
- Humanitarian reasons: the applicant cannot go to their country of origin without incurring serious danger to themselves or their family (e.g. natural disaster, war, illness, etc.). If this situation is not temporary and the applicant meets the required criteria, then an asylum application is recommended,
- family reasons: family event affecting a close relative of the applicant (death, serious illness, accident),
- professional reasons: events that could not be foreseen at the time of the visa application (e.g. conclusion of a contract that did not take place within the planned timeframe).
Warning: anyone staying illegally (overstaying their Schengen visa) may be subject to sanctions and consequences, including a fine, a ban from the territory or difficulties obtaining a Schengen visa in the future.

How can you extend a Schengen visa in France?
Important: your application must be submitted before the visa expires.
To start, go to the online service for extending short-stay visas. You finish your application for a Schengen visa extension in France at the prefecture. (If, however, you are in your country of residence, contact the consular services or the service provider responsible for visas).
In France, although the procedures for extending a short-stay Schengen visa vary slightly from one region to another, there are some common supporting documents:
- a completed Schengen visa extension application form a valid passport with
- a valid visa for entry into France
- two passport photographs
- several proofs of residence: proof of accommodation, copy of the host's identity card, electricity bill or rent receipt dated less than three months ago
- proof of the applicant's financial means
- a certificate of financial responsibility from the host
- proof of the host's resources (tax notice, last three pay slips, etc.)
- guaranteed repatriation of the applicant to their country of residence (e.g. confirmed return ticket)
- a personal insurance policy which must be taken out by the applicant or the host before arrival, covering all medical and hospital expenses that may be incurred during the entire duration of their stay in France, including extensions (travel insurance for a Schengen visa)
- documents to justify the reason given.
 Europ Assistance Schengen insurance
Recognised and accepted by the member countries of the Schengen Area, Europ Assistance's Schengen insurance covers you for up to 12 months for trips of up to 4 months. If an insured party obtains an extension of their Schengen visa, coverage is extended and ends when they leave the territorial limits determined by their contract (Schengen or Schengen Plus).
As soon as you take out your policy, you have access to your proof of insurance online and, for the duration of your stay, you benefit from 24/7 emergency travel assistance. Depending on your needs and travel itinerary, 2 options are available:
- The Schengen policy (starting at €3 per person) covers medical expenses up to €30,000 in the event of illness or accident in one of the Schengen member states and guarantees repatriation of the body of the insured party in the event of death.
- The Schengen Plus policy (from €5 per person) offers additional coverage: an extended coverage area including Bulgaria, Croatia, Cyprus, Ireland, Romania and the United Kingdom; extended medical expenses coverage up to €60,000 in case of illness or accident; coverage for expenses related to the extension of your stay if prescribed by a doctor (for a maximum of 5 days).
Tweet