ETIAS: the New Procedure for Entering Europe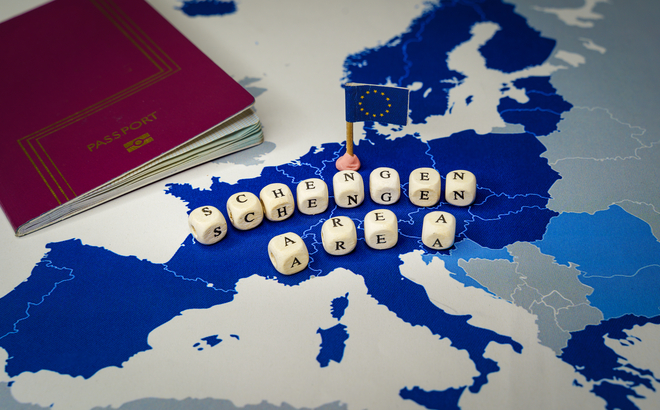 A large number of European countries, including France, Spain, Italy, Greece and Switzerland, have a common policy on short-stay visas (90 days maximum). Depending on their country of origin, foreign travelers may or may not require a visa to enter European countries. 
Are you a citizen of one of the 60 visa-exempt countries for travel to the Old Continent? This article is for you. You can currently cross the borders of most European countries with only your passport, but this is about to change. Starting in 2024, you will have to complete an administrative procedure. This easy and fast procedure is called ETIAS. What does ETIAS start for the UK? Find out all you need to know here. 
 

What is the ETIAS Visa?
ETIAS stands for European Travel Information and Authorisation System, and is a system for managing visa-free travel. Starting in 2024, ETIAS will be mandatory for travel to 30 European countries (see list below) for citizens currently exempt from visa requirements for short-stay travel (maximum 90 days within a 180-day period). 
Similar to the ESTA (Electronic System for Travel Authorization) in the United States, or the eTA (Electronic Travel Authorization) in Canada, the ETIAS will be a quick and simple online formality. It must be filled out before traveling so that check each traveler's details can be verified before determining whether they are authorized to enter the European countries in question. The objective? More efficient border control and enhanced security within the European area.
 The 30 Countries that Require ETIAS Authorisation
- Germany 
- Austria
- Belgium 
- Bulgaria
- Cyprus
- Croatia
- Denmark
- Spain
- Estonia
- Finland
- France
- Greece
- Hungary
- Iceland
- Italy
- Latvia
- Liechtenstein
- Lithuania
- Luxembourg
- Malta
- Norway
- The Netherlands
- Poland
- Portugal
- Czech Republic
- Romania
- Slovakia
- Slovenia
- Sweden
- Switzerland
Which Travelers Need an ETIAS?
The ETIAS will apply to all travelers (including minors) who are citizens of the following countries (countries exempt from short-stay visas for travel to the 30 countries that require ETIAS):
- Albania
- Antigua and Barbuda
- Argentina
- Australia
- Bahamas
- Barbados
- Bosnia and Herzegovina 
- Brazil
- Brunei
- Canada
- Chile
- Colombia
- South Korea
- Costa Rica
- Dominica
- United Arab Emirates
- United States of America 
- Georgia
- Grenada
- Guatemala
- Honduras
- Hong Kong
- Israel
- Japan
- Kiribati
- Macao
- Northern Macedonia
- Malaysia
- Marshall Islands
- Mauritius
- Mexico
- Micronesia
- Moldova
- Montenegro
- New Zealand
- Nicaragua
- Palau
- Panama
- Paraguay
- Peru
- The United Kingdom
- Saint Kitts and Nevis
- Saint Lucia
- Saint Vincent and the Grenadines 
- El Salvador
- Samoa
- Serbia
- Seychelles
- Singapore
- Solomon Islands
- Taiwan
- East Timor
- Tonga
- Trinidad and Tobago
- Tuvalu
- Ukraine
- Uruguay
- Venezuela
Those who will not need ETIAS authorisation: 
- citizens and holders of long-term visas and residence permits from the 30 countries that require ETIAS (see list above).
- citizens of countries that are not visa exempt for entering the 30 countries that require ETIAS. For them, nothing changes. The procedure for obtaining a visa remains the same.
- citizens of Andorra, San Marino, Monaco, the Vatican or Ireland.
See the complete list here.  
What Is the ETIAS Application Procedure?
Visit the official ETIAS website (or the mobile application) with a valid passport that is less than 10 years old and valid for at least 3 months beyond your planned departure date. 
Please note: each ETIAS travel authorisation is individual. Each traveler must apply for their own ETIAS (ETIAS applications for minors must be made by a legal guardian). 
STEP 1 (about 10 minutes). You will need to fill in an online application form and provide a few details, including:
- personal information: last name, first name, date of birth, nationality, address, email, etc.
- passport details
- travel details
- details on your background. 
STEP 2. Once the form has been completed, you must pay a fee of 7 euros to send your ETIAS application (exception: travelers under 18 and over 70).  
ETIAS Application: How Long Does It Take?
Most applicants will receive their ETIAS travel authorisation by email in just a few minutes, but the response time can be as long as 96 hours. In some cases, additional documents and an interview with the consulate of the country you are visiting may be required. The response time will then be extended to 30 days. So be sure to plan ahead. 
- Have you received your ETIAS travel authorisation? Check that the information is correct, including your last name, first name and passport number.
- Has your ETIAS application been rejected? You can appeal by following the procedure described in your refusal email.

ETIAS: Takeaways
- The ETIAS is a travel authorisation. It allows you to travel to the 30 European countries that require it for short stays of up to 90 days (in any 180-day period). 
- Start your ETIAS application in advance. Don't wait until you've booked your travel or local accommodation. 
- The response time will be a few minutes for most requests, but can be as long as 96 hours. 
- In the event of a refusal, depending on the reason for the refusal, you can complete your application or appeal the decision.
- The ETIAS is valid for 3 years (or until your passport expires). 
- The passport with which you applied for and obtained your ETIAS travel authorisation must be the one you are traveling with. If this is not the case, you will not be allowed to board the means of transport you have booked to Europe. 
- Obtaining an ETIAS travel authorisation does not guarantee entry to the country you are visiting. The border police may ask to see additional documents (reason for travel, proof of travel conditions and sufficient financial resources, etc.).
—
When traveling in Europe, don't forget to take out appropriate travel insurance. Starting at 3 euros, Europ Assistance's Schengen visa travel insurance, starting at 3 euros, covers you for medical expenses of up to €60,000 in the event of illness or accident, as well as additional coverage in all Member States of the Schengen Area and European Union (as well as the United Kingdom).
 
Tweet